Hari Balasubramanian
Angel Investor & Mentor
---
Work
Have been an active angel investor since 2013 , having made over 50 investments out of which I have led over six  investments . Progress so far - 12 exits ( full and part) , 4 write offs and some of the other portfolio companies are actively pursuing their growth strategies. Out of the six deals led by myself, I have led exits in three deals while one is a write off and the others are doing reasonably well ( 4x returns in 3 years) . Having witnessed some startups growing 100x , I have set a goal to identify and invest in startups with a potential to grow 100 times in 7-10 years .
I interact closely with startup founders and guide them in pursuing their vision . I heavily rely on the learnings and guidance from the LeanStartup movement and advocate implementation of the sage advice of people like Steve Blank, Eric Ries , Alexander Osterwelder , strategyzer group and a host of other visionaries and practitioners across the globe .
Currently excited with the world of NoCode . The challenges of Innovation , Testing Business Ideas ( Alexander Osterwelder & David Bland ) and building MVPs has attracted me to learn using NoCode tools which combined with my experience is bringing in a fresh perspective on how to Build Invincible Companies ( Alexander Osterwelder and others ) .
Having seen life and death very closely , success and failures very passionately , I have been drawn into the world of spirituality . Though very personal , it does play a significant role in what I value and how I think.
About
Hari is an active angel investor focussed on innovative startup teams. He has led several deals in Indian Angel Network , led exits for IAN investors other than providing fund raising support for portfolio companies .

Hari started the Early Adopters Syndicate in Letsventure , where innovative startups can raise funds and get support from investors who also act as early adopters .The thesis of EaSyndicate is to identify innovative and disruptive startups by making smaller bets and allowing the best ideas and entrepreneurs with traction to emerge. EaSyndicate now has two startups in the portfolio and several are in the pipeline.
Hari is as a member of the the Investment Committee at IIM Calcutta Innovation Park (IIMCIP) .
He is a member of the advisory Board of Ivy Cap ventures , a $100 . million Private Equity fund .
Hari has been an entrepreneur since 1987. He was one of the early adapters of the internet and his portal Calcutta Online ( www.calonline.com) was acquired by a NASDAQ listed company in 1998 . He co-founded Ontrack Systems Limited in 1988 . He is the past President of TiE- Kolkata , COMPASS , CIITA and has held key positions in trade bodies , trusts and non profit organisations. Hari now spends his time supporting innovative entrepreneurs , learning and researching on lean startup methodologies , disruptive business models and frugal innovation . (Picture with Honorable President of India HE Ramnath Kovind and Babar Ali, the worlds youngest headmaster.)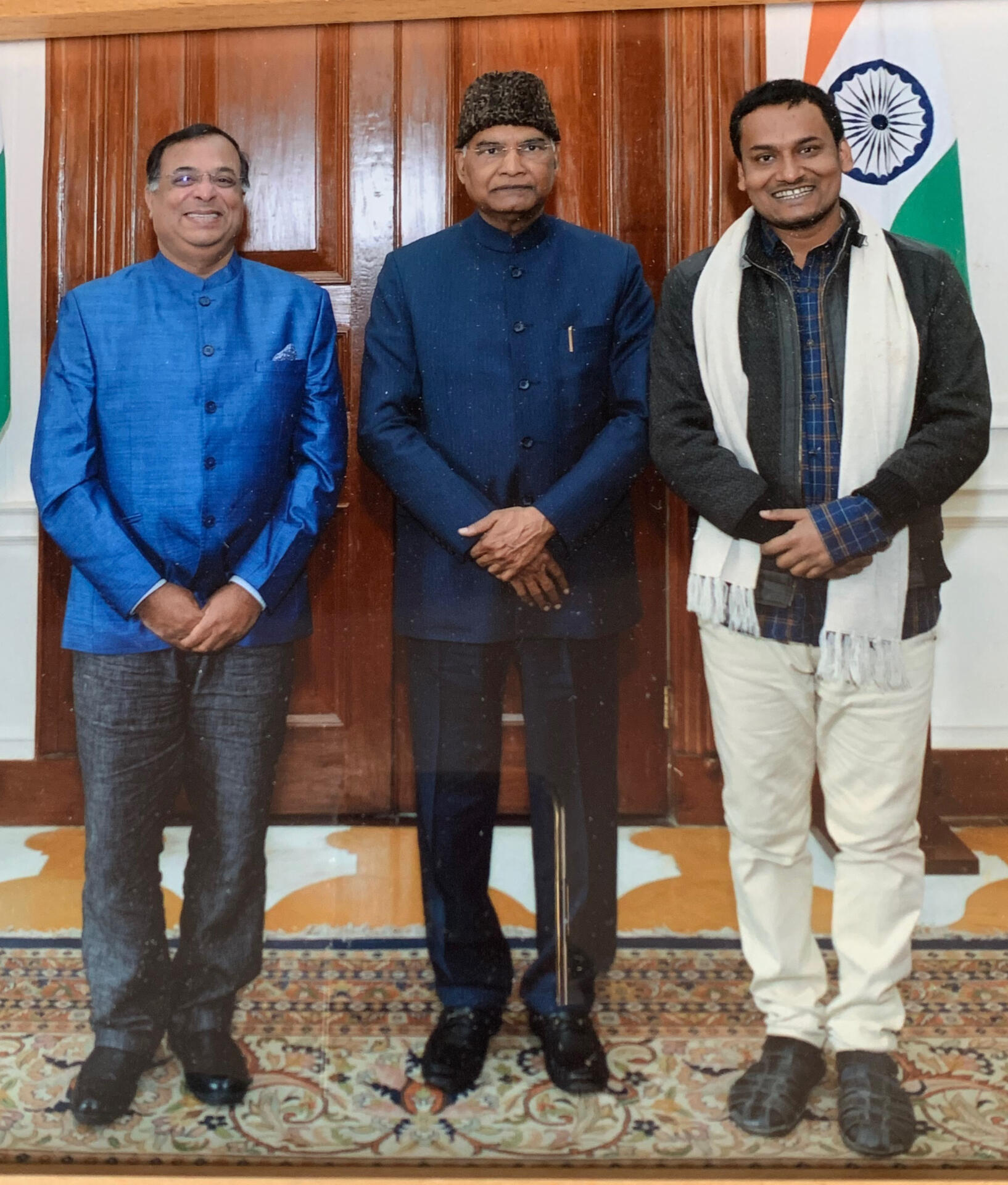 ANGEL SCORE
This is a simple model that I have developed for quick assessment of investment readiness for startups. This can be used by investors , founders , mentors etc to see how a startup is placed at this point of time to attract funding and the nature of the funding source. I use this model for quick assessment for the type of funding that a startup can expect to receive at the stage they are in. The feed back from the assessment can be used to improve the Angel Score over time.
You start by entering your email id. You will get a link on your email and then you can fill in all the details and get your investment readiness score instantly.
Contact
You can schedule a call with Hari and speak to him about Business Model Validation , Testing Business and Product Ideas , Funding readiness and his learnings about NoCode development .
Video collections
Since the lockdown , I have been experimenting and learning to use nocode tools . In the process I have been able to build a system to extract videos of interest from youtube.com and get them organised in a database for easy retrieval. This has now become a useful tool . notionvideos.com was the first databbase that was created . Subsequently several other databases have got created and they are all available for free and easy access. The databases are in notion.so or in airtable.com. They are updated frequently , some on a daily basis. Have a look .
---